Synthetic technology engine oil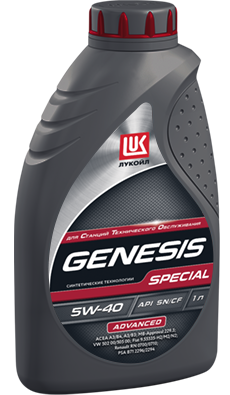 Specifications
API SN/CF
VW 502 00/505 00
MB 229.3
PSA B71 2296
ACEA A3/B3, A3/B4
Renault RN 0700/0710
Fiat 9.55535-H2/M2/N2
JSC "AVTOVAZ"
Multigrade engine oil based on synthetic technology for modern passenger cars passing maintenance operation at service station.
Designed for gasoline and diesel engines (without DPF) of modern and older passenger cars of foreign and domestic manufacture which are used under severe operating conditions. It is recommended for use in engines of Volkswagen Group and Mercedes-Benz automobiles, passing maintenance at service station during warranty and after warranty periods of operation.
EASY COLD START
Synthetic base oil provides easy cold start-up
LONG SERVICE LIFE
Specially selected additives help to improve oil life under severe operating conditions
ENGINE CLEANLINESS
Improved detergency and dispersancy
OXIDATION RESISTANCE
Excellent anti-oxidation and anticorriosion properties